Tanning
At aSPArations, we believe in a healther, more natural you and are proud to offer two UV free options for spray tanning for a healthier tan!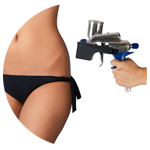 Custom Spray Tan
Achieve the most natural looking tan with the use of our Custom Spray Tan!  Our Custom Spray Tan is an all natural, 98% Eco-Certified Organic product that is utilized on many TV and movie sets and is the product of many celebrities.  Our extensive research and product testing showed a large difference in the quality of products on the market and we believe we have found the best!
During a Custom Spray Tan, our well trained Spray Techs will manually apply the product on the client, allowing for a more even tan.
1st time Tan     $30
Single Tan        $35
3 Tans               $90
6 Tans              $167
10 Tans            $250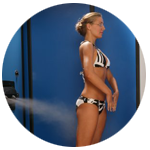 Mystic Spray Tan
Our Mystic Tan Spray Booth is the original spray tan booth, offering another spray tan option with the benefit of offering privacy. With this option, our knowledgeable technicians assist in selecting the desired shade and help customize the experience with bronzers, scents, and accelerators.  After being given thorough instructions, privacy is given to step into the booth, which gives further directions of where to stand while spraying.
Single Tan             $25
3 Tans                    $66
6 Tans                  $130
10 Tans                $200
Mystic Myxers
Scents                  $1.25
Single Bronzer   $2.00
Triple Bronzer   $2.50
Accelerator         $6.00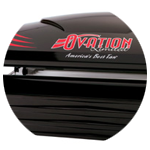 UV Tanning
Our beds are always HOT!  Our guarantee to our guests is replacing 100% of our lamps at 80% capacity, ensuring you get the HOTTEST, most even tan in town!
12 Minute Tan
Single Tan                     $7.50
Tan Tuesday                 $4.50
5 Tans                          $26.25
10 Tans                       $48.00
20 Tans                       $70.00
40 Tans                      $125.00
30 Days Unlimited*  $50.00
15 Minute Tan
Single Tan                      $6.00
Tan Tuesday                  $3.50
5 Tans                           $20.00
10 Tans                         $37.00
20 Tans                        $62.00
40 Tans                       $105.00
30 Days Unlimited*    $45.00
*30 Days Unlimited= Unlimited tan for 30 days from time of purchase, within state restrictions. Per state law, you must wait a minimum of 24 hours in between tans. Please note, we are closed on Sundays.