Aspire for Better. Feel Better. Look Better. Be Better.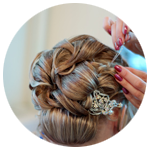 aSPArations offers a full range of salon services.  Including hair, nails and hair removal.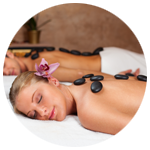 Are you ready to relax?  Are you ready to feel the relief from the pain you've been experiencing?  Choose from one of our massage treatments.
Thank, you, thank you, thank you again for the most perfect morning and we all had a wonderful time!!  Everyone LOVED their hair and makeup!!!  You all did a fantastic job and worked your butts off!  Thank you again!
Stacie
I have extremely curly hair, which can be difficult to cut, but Tonia did a great job!  She actually knew what she was talking about and didn't dry cut my hair as so many try to do with curly hair.  She has a great personality and I found her extremely knowledgeable about her craft.
Kylea
I just used my new Jane Iredale foundation and eyeshadow for the first time today and I am in LOVE! The foundation feels so light and wonderful on your skin while providing excellent coverage! I couldn't be happier with my recent purchases.

Amanda
aSPArations Salon & Day Spa
204 South 1st Avenue
Marshalltown, IA 50158
Phone: 641-753-4095
Fax: 641-753-4999
Monday - Wednesday  8:30 AM - 6:00 PM
Thursday                        8:30 AM - 8:00 PM
Friday                              8:30 AM - 5:00 PM
Saturday                         9:00 AM -  1:00 PM